Sunset Supper: Experiencing the Grand Finale to a Unique Culinary Voyage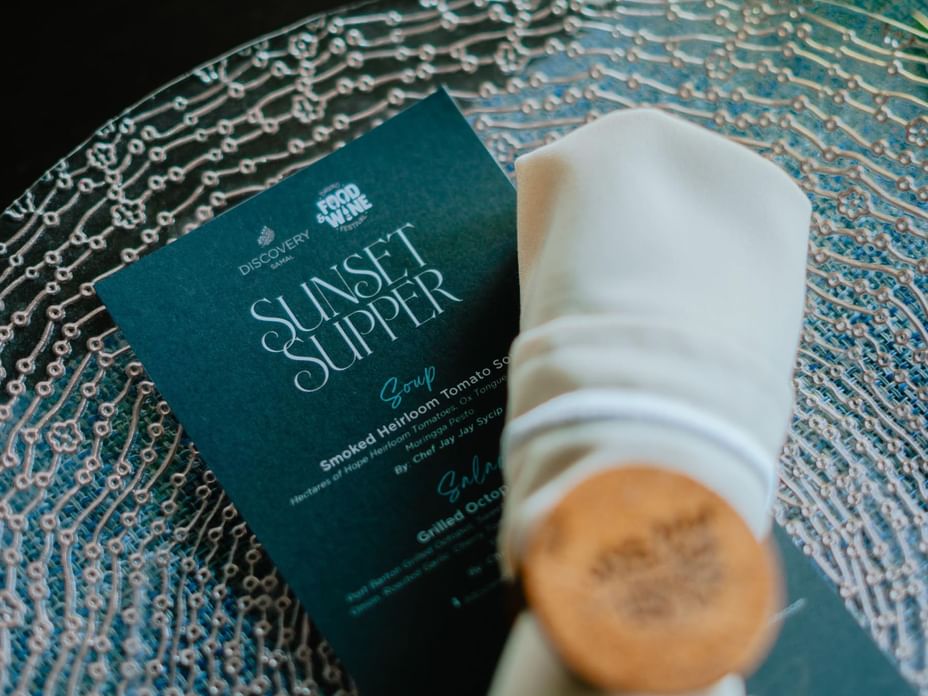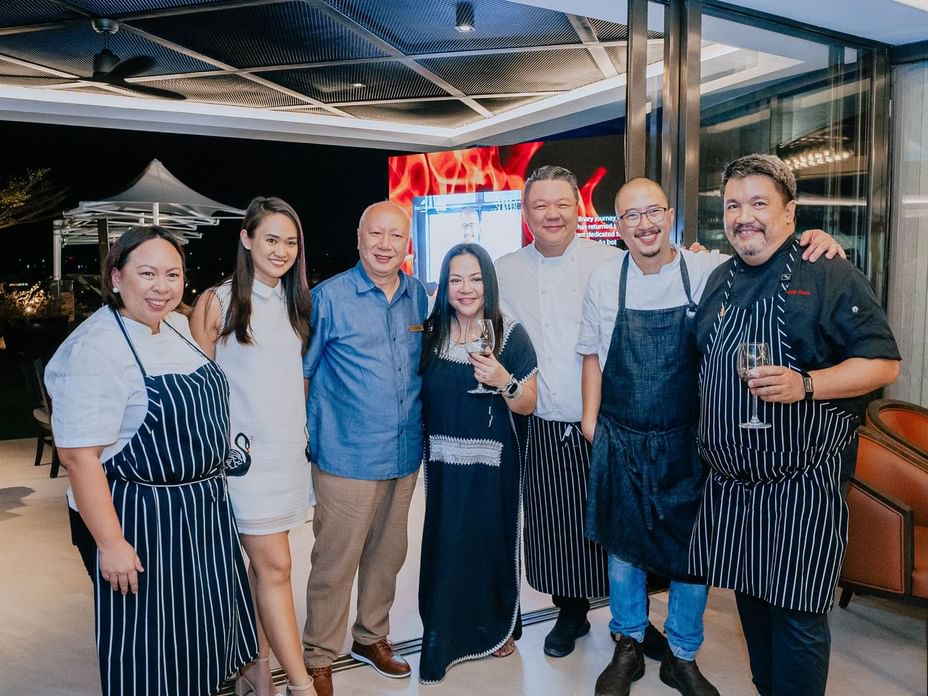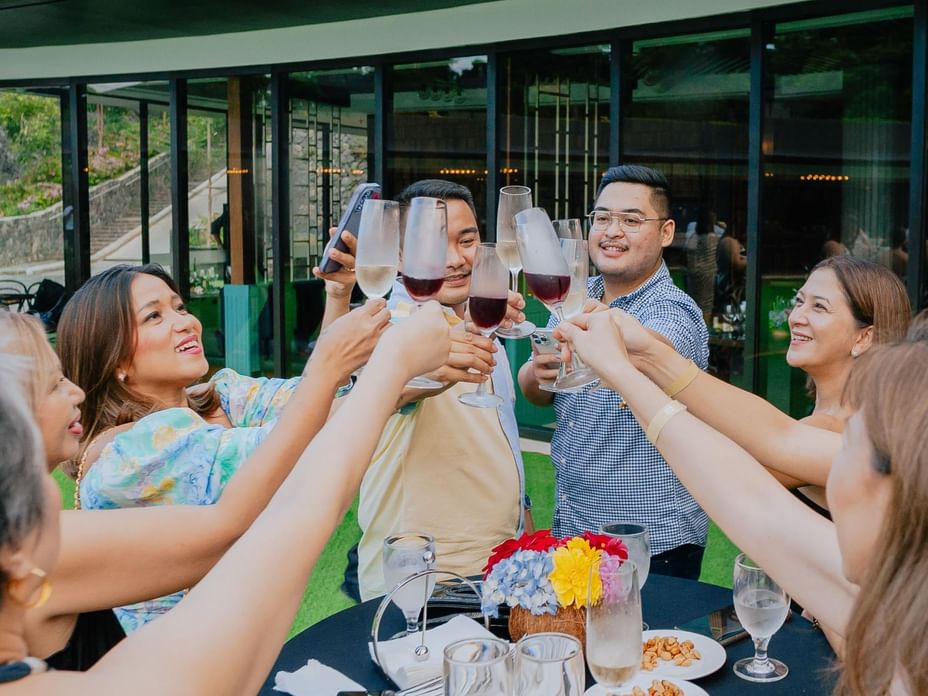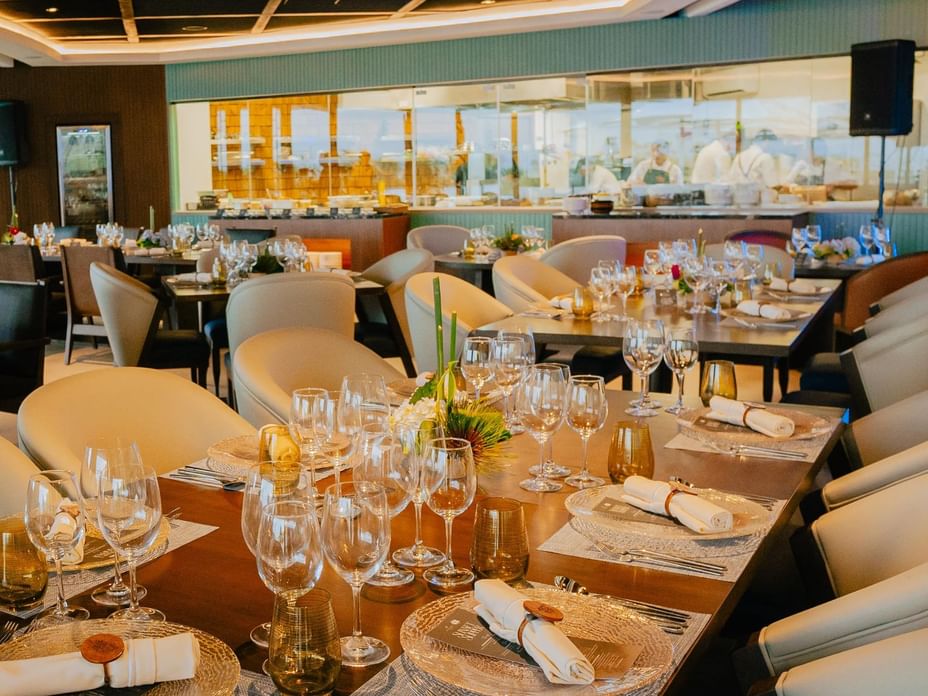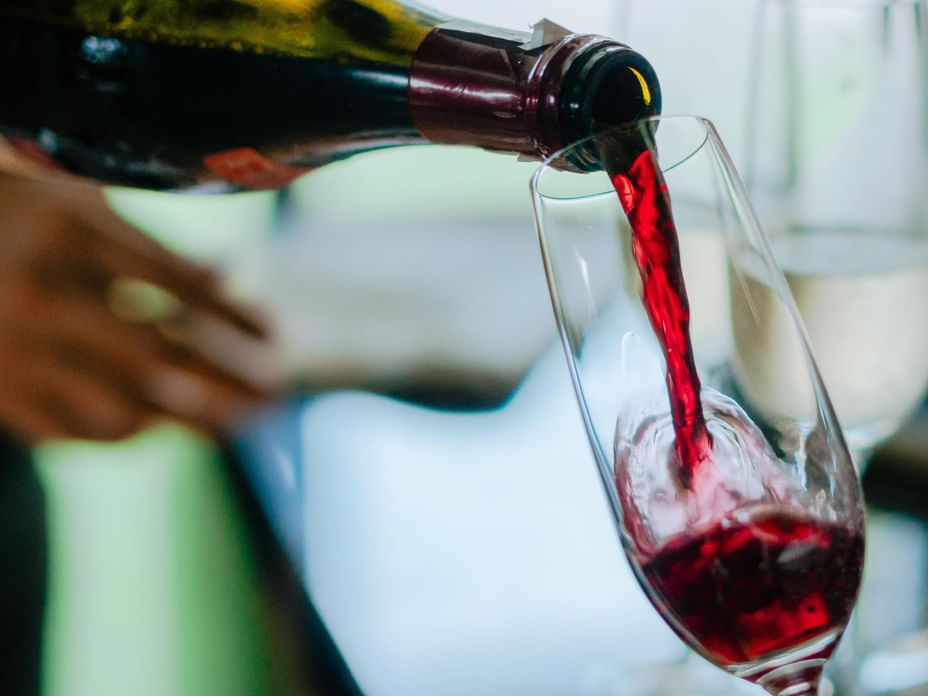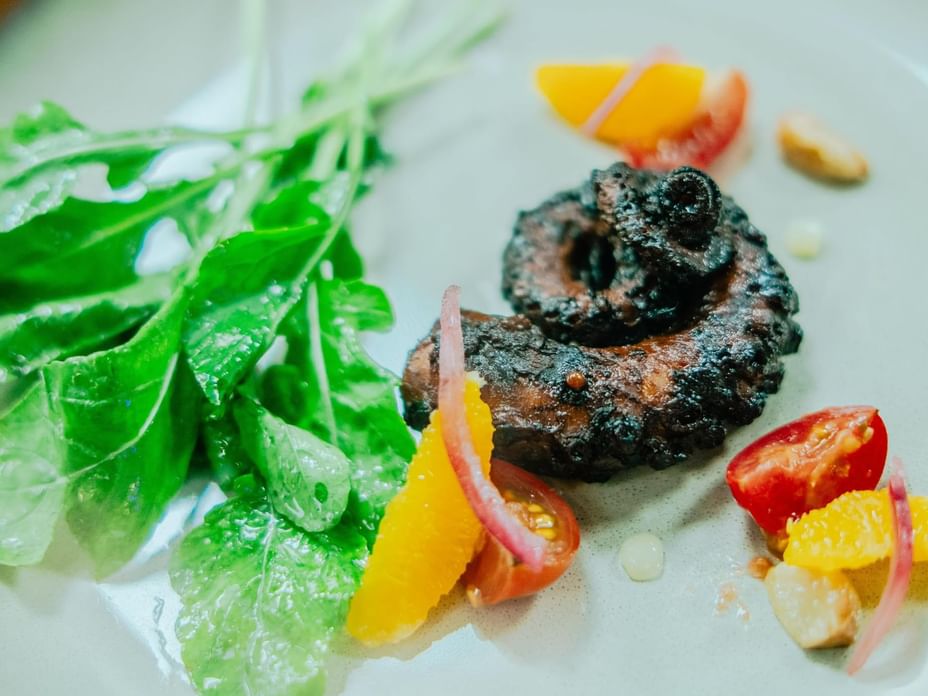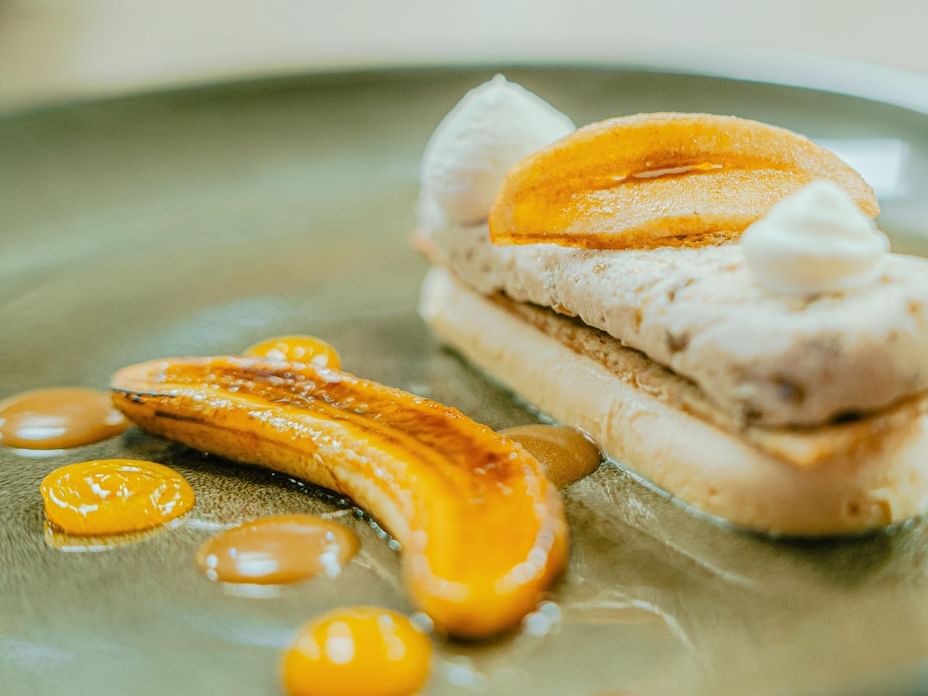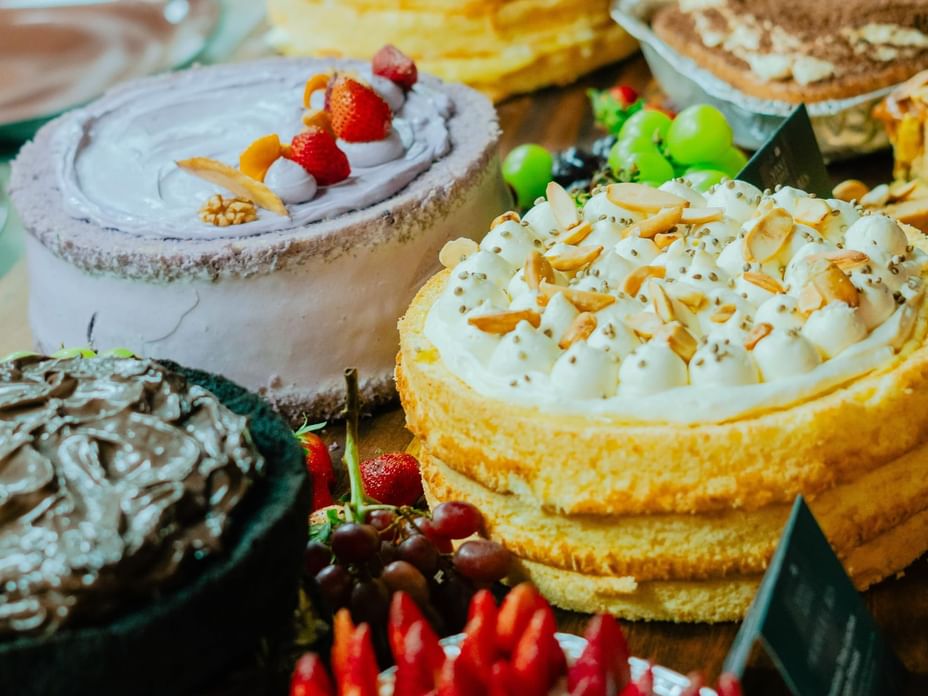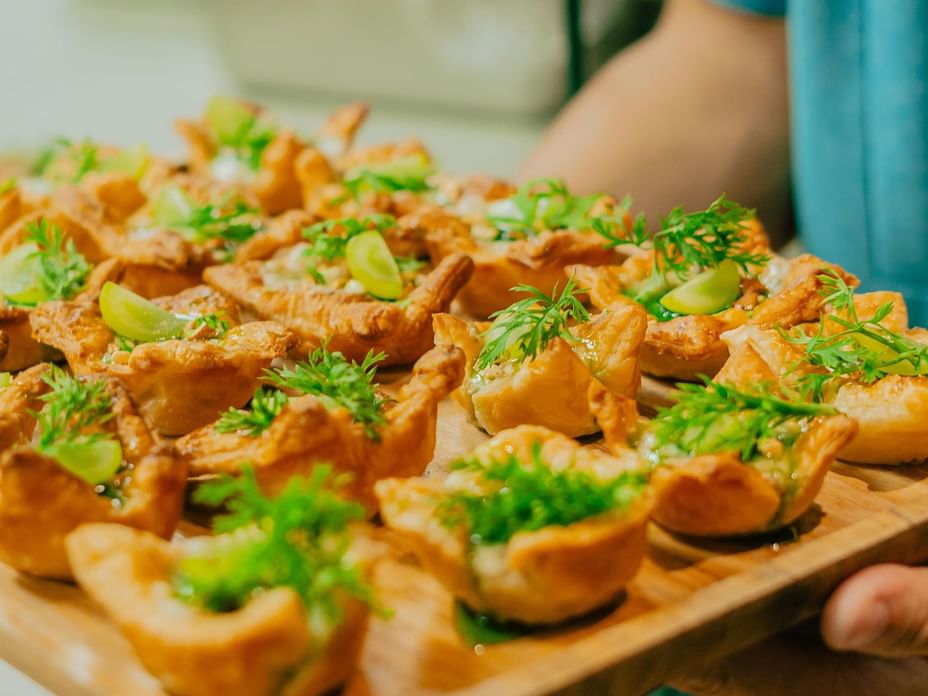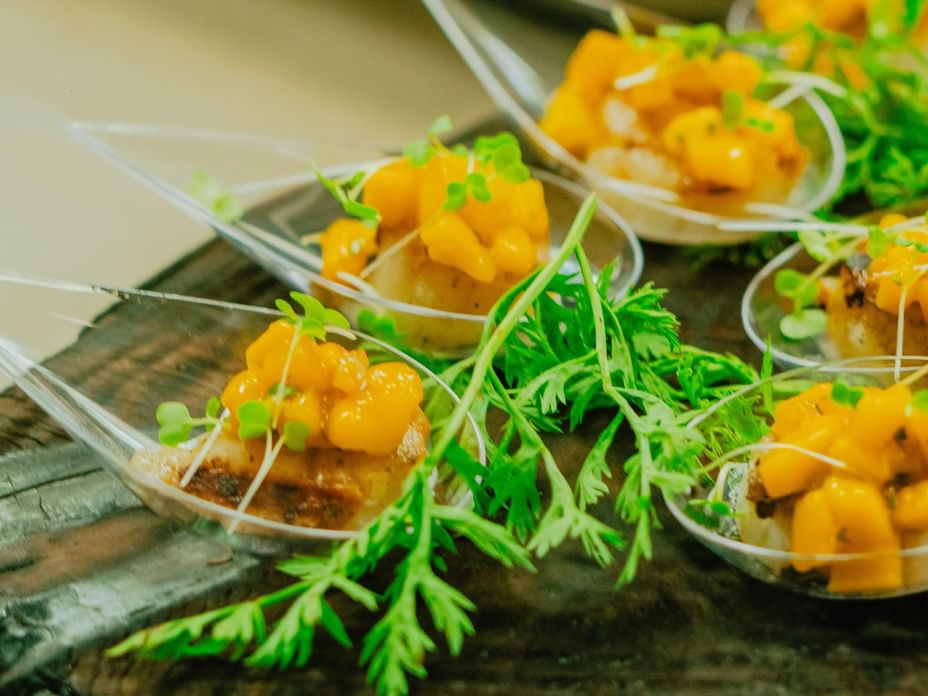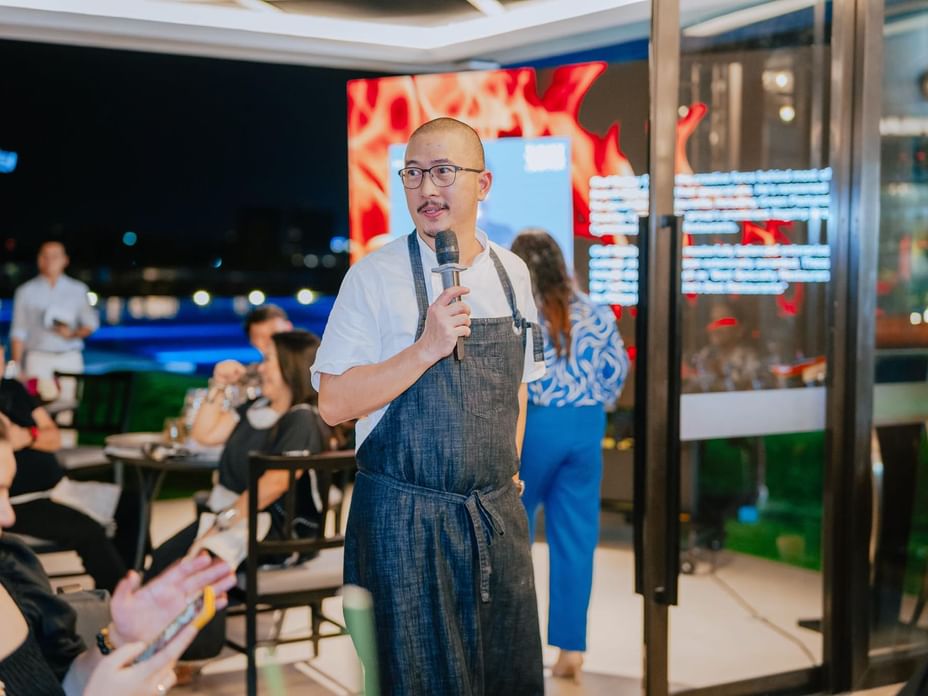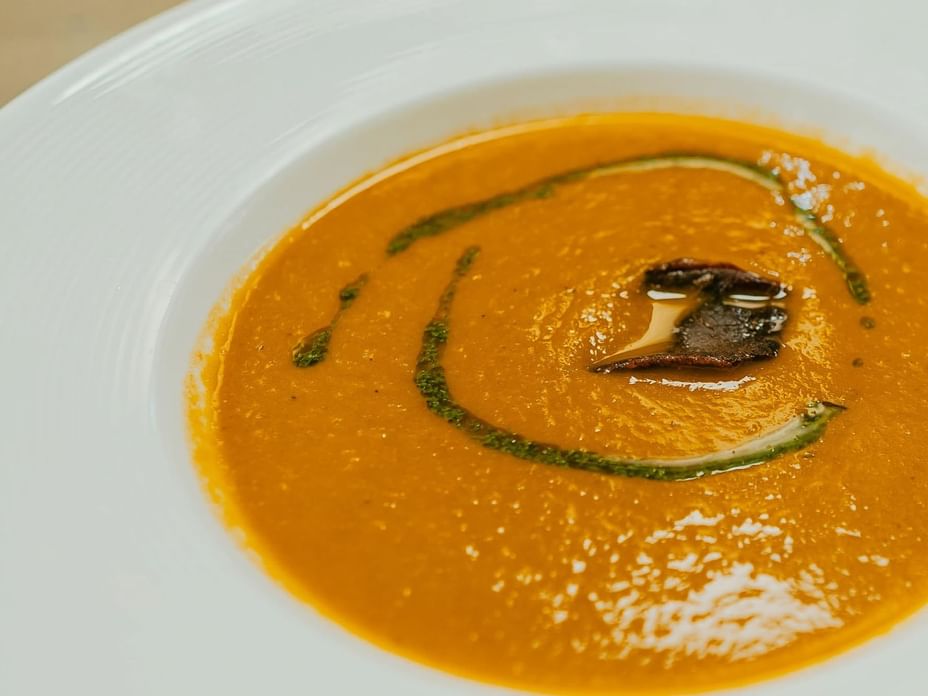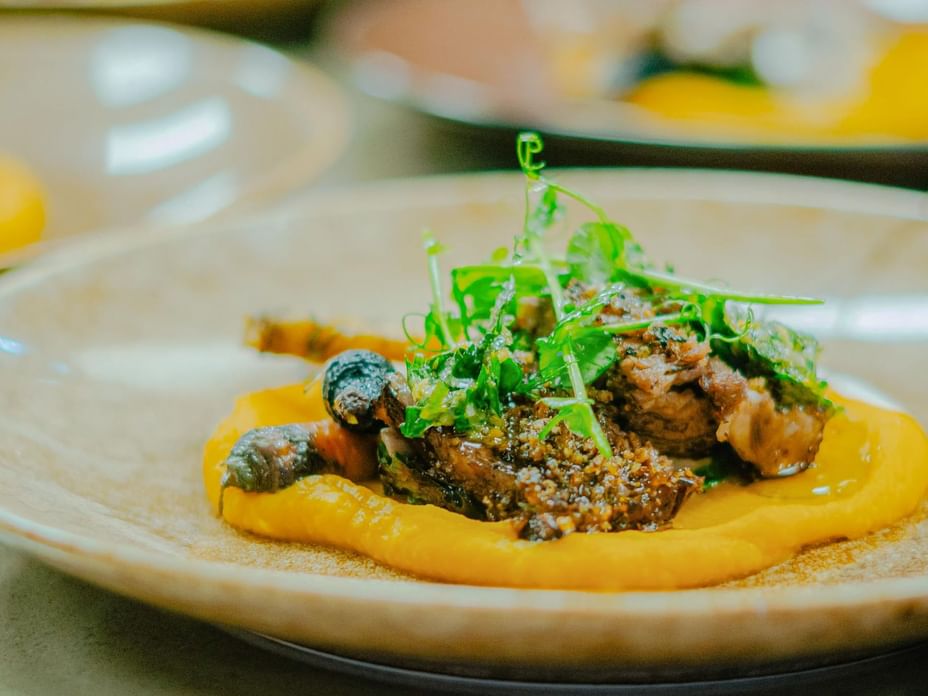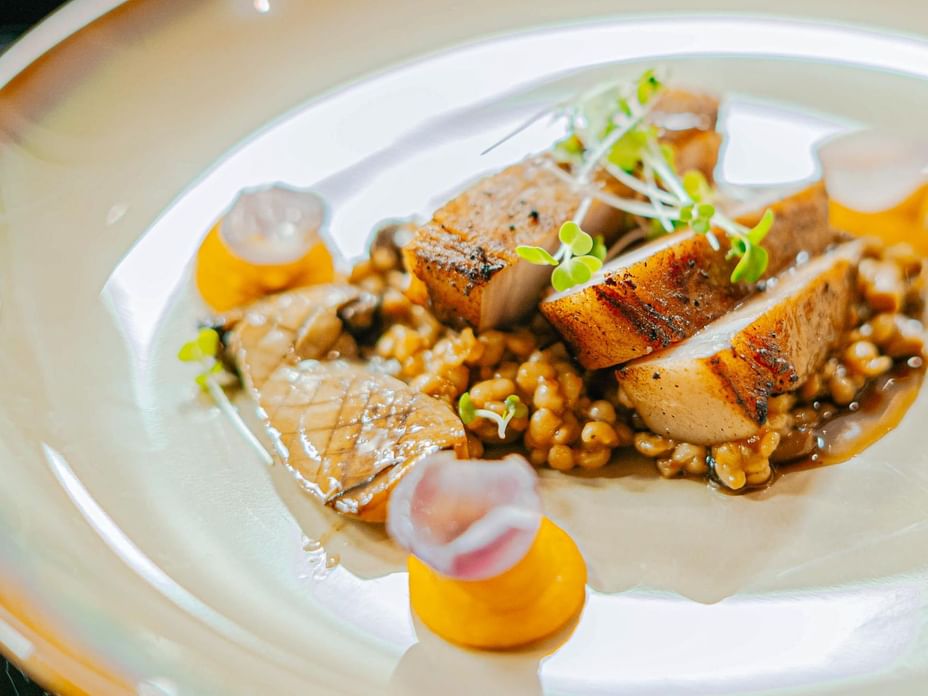 With the breathtaking views of Davao Gulf, the much-anticipated Davao Food and Wine Festival, participated by various hotels in Davao City, came to a close, and this year, it set a new record to be the most successful grand opening in the event's history, surpassing Cebu and Manila.
With the goal to take the local culinary scene to new heights with an event that promised to be nothing short of a gastronomic spectacle, the festival was thrilled to end the culinary journey, 'Sunset Supper,' a sumptuous celebration of fine dining, great wines and breathtaking vistas, at Discovery Samal's The Bistro, last October 14, 2023.
As the sun descended, casting a warm glow over the gulf, guests found themselves in a meticulously designed dining area. Tables adorned with elegant tableware, vibrant flowers, and soft candlelight paired with the delicate sounds of saxophone and violin created an atmosphere of both luxury and natural charm. The cool sea breeze mixed with the soothing sounds of lapping waves contributed to a sense of tranquility that enveloped the evening.
As the event unfolded while the sun dipped below the horizon, painting the sky with vibrant orange and purple hues, General Manager of Discovery Samal, Stanley Lau, expressed his excited anticipation to be part of the first Davao Food and Wine Festival as well as introduced their newest addition to the luxury resort–The Bistro.
Mr. Lau remarked, "This is the first Davao Food and Wine Festival and we are truly honored to be a part of this remarkable event where food and culture meet. We are also taking this as an opportunity to give you a sneak peak of our soon to open restaurant, The Bistro. It isn't just any steakhouse, it's a culmination of passion, dedication and a profound love for exceptional cuisine. The restaurant will officially open and will be ready to serve you starting this November 2023."
The guests were treated to an exquisite menu meticulously prepared by locally-renowned and internationally-awarded chefs–Chef Jay Jay Sycip, Chef Rhea Sycip, Chef Robby Goco and Chef Jeramie Go–highlighting the region's rich culinary traditions and global gastronomic influences.
With a passion for food that had taken him on a gastronomic journey around the world, Chef Jay Jay Sycip has become a celebrated figure in the realm of fine dining. A true maestro in the kitchen, his creations are a harmonious blend of flavors, textures and presentation, making each dish a work of art for the senses. Chef Jay Jay is one of the most famous chefs in the Philippines that looks into sustainability while delivering fresh and local produce. It is evident in the way he cooks, careful yet bold in his dishes.
As the head chef of the famous farm-to-table restaurant in Tagaytay City–Fatted Calf, he opened the event's gastronomic journey with his own twist for the classic sweet and sour tasting tomato soup. His smoked Heirloom Tomato Soup felt like a warm and velvety embrace for the soul.
He followed it up with his scrumptious Grilled Octopus Salad; a culinary masterpiece that captured the essence of the ocean on a plate. The tender, smoky octopus was the star of this vibrant dish, delicately charred to perfection. It harmonized with a colorful medley of sweet soy glaze, oranges, roasted garlic and cherry tomatoes, which created a symphony of flavors and textures.
Serving the first entrée was Chef Robby Goco. Famous for Green Pastures, Souv by Cyma, and his group's most prominent flagship brand, Cyma Greek Taverna Restaurants, Chef Robby is hailed as one of the best chefs for casual dining. With over 25 restaurants under his belt, he is definitely one of the best. He started with the mouthwatering Tomahawk Chops, with mushroom adlai stifado and unripe fruit ver jus. Expertly grilled; it offered a rich, smoky flavor that's nothing short of extraordinary. The Tomahawk Chops were a carnivore's delight, a true statement piece for any steak lover's plate.
Up next was Chef Jeramie Go, with 17 years of experience who came back to his hometown, to serve up delectable and tasteful dishes with his restaurant, Pilgrim. He delivered his special Grilled Beef Short Ribs served with caper gremolata and butternut squash puree, which offered a burst of flavor in every bite. These tender, marinated ribs were expertly grilled to perfection, resulting in a smoky, charred crust that gave way to juicy, melt-in-your-mouth meat. The entrées were a delight to the senses as everyone enjoyed good food and wine.
Of course, no gastronomic experience was complete without the perfect wine and beverage pairings. Discovery Samal's Sunset Supper spared no detail in ensuring that each dish was complemented by the right drink. The selection of wines from Davao Wines offered a perfect marriage of flavors with the food served by the best chefs of the country. Guests also savored inventive cocktail creations of their choice crafted by Discovery Samal's skilled mixologists.
The grand finale of Davao's first Food and Wine event was a selection of exquisite sweets baked by the one and only Chef Rhea Sycip. She presented a dessert called Plantation, with Banana Brûlée and Rhum Caramel Mousse. Not only that, her famous cakes were paraded around The Bistro, a captivating entrance to introduce the delectable desserts for everyone to enjoy. The Signature Durian Cake, a tribute to Davao's beloved fruit, was a luscious creation that combined the moistness of the sponge cake with the distinctive aroma of durian. Her specialty, the Benguet Strawberry Shortcake, filled with layers of fresh whipped cream frosting and juicy Baguio-grown strawberries offered a sweet and colorful ending to the feast.
They came nothing short of the guests' expectation of a palate-pleasing journey that showcased the best of Davao's bountiful produce, from farm-fresh vegetables to succulent seafood, paired perfectly with a selection of exceptional wines. The culinary journey at Discovery Samal was accompanied by live music and entertainment, which added to the overall ambiance of the evening.
The first Davao Food and Wine Festival's Sunset Supper at Discovery Samal was more than an experience; it was a feast of food and culture. It was a fusion of flavors, a celebration of culture, and a tribute to the natural beauty of Davao region. From the moment the sun began its descent to the final notes of music, it was a night of enchantment that lingered in the memory long after the last dish had been savored. It promised to be an event like no other, where food enthusiasts, wine connoisseurs and lovers of life's finer pleasures can come together to indulge in a memorable dining experience set against the backdrop of Davao's stunning natural beauty and it was delivered gracefully.
Guests departed the event not only with satisfied palates but also with a profound appreciation for the culinary artistry of Samal and the breathtaking landscapes that surround it. The Davao Sunset Supper was a testament to the remarkable marriage of nature, culture and gastronomy, and a reminder that sometimes, the most extraordinary moments occur when the sun sets over Samal.
In the end, the Davao Sunset Supper was not just an event; it was a testament to how rich and wonderful the local culinary scene is in Davao Region.