Ultimate Samal Bucket List: Top 10 Things to do in Samal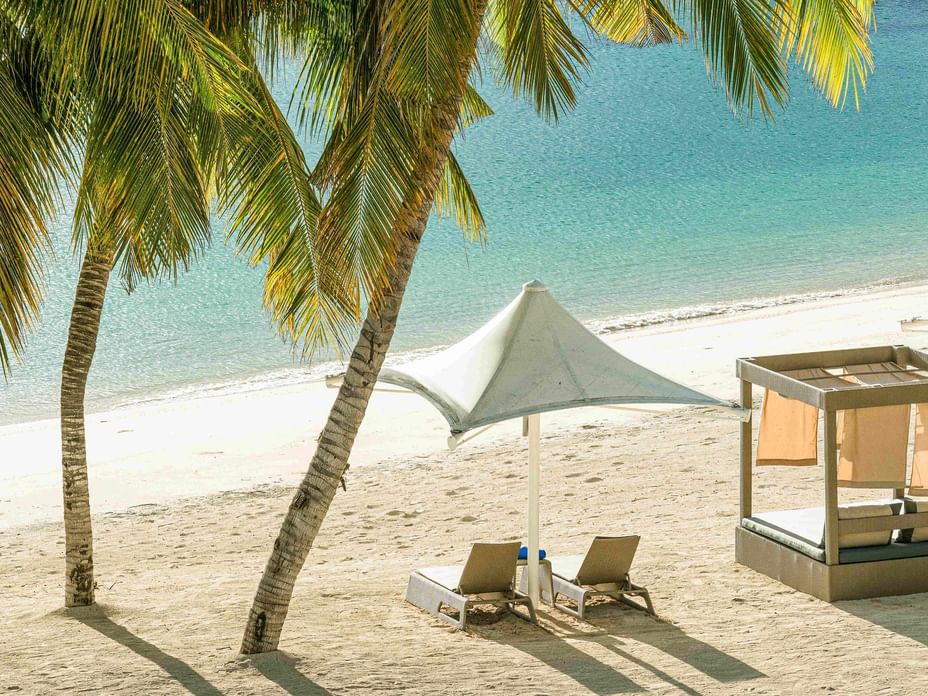 A crown jewel best known for its sprawling white sandbars and pristine azure waters, the Island Garden City of Samal is one of the sought after tourist destinations in Davao where natural wonders and endless exploration seamlessly intertwine. Just minutes away from Davao City, this island haven is perfectly nestled in the clear waters of the Davao Gulf – offering scenic views as you slowly leave the bustle of the city and begin a tropical journey surrounded by lush foliage and vibrant marine life.
Whether you're looking for a splashing day of fun or a thrilling island adventure, Samal Island, as it's known to many, is a tropical destination of fun-filled adventures you can experience with the ones you love.
Check out our ultimate Samal bucket list that will make your trip the best yet.
1. Discovery Samal Experience
There's no better way to begin your Samal escapade than staying at the newest 5-star luxury resort hotel in Davao, Discovery Samal. Get ready to immerse in a sprawling enclave of well-appointed accommodations, remarkable dining options, and rejuvenating wellness activities coupled with breathtaking and scenic views of the Davao Gulf.
The resort is also home to a range of water sports activities for guests looking for an island adventure. Zip across the ocean with a jetski and make it a day of endless fun or embark on a thrilling aquatic experience with our crystal kayaks and paddle boards. After a long day of fun, wind down and enjoy sumptuous specials in the resort's 6 different restaurants or arrange a rejuvenating spa treatment at the Samal Escape Spa. Truly, you'll never run out of things to do while you enjoy your vacation in Samal.
Create only the best memories and escape to unforgettable experiences with your loved ones in Discovery Samal and be welcomed with 'Service That's All Heart', a guest promise the Discovery brand is known for.
2. Go Island Hopping
The ultimate Samal experience is never complete without going on an island hopping in the country's premier resort city. Set sail aboard your very own boat and let the picturesque views of tropical elegance captivate you as you enjoy a splashing day of fun. From taking a dip at different white sand beaches to snorkeling and admiring the vibrant marine life, going island hopping is truly a must if you'd like to see the different gems of Samal Island.
3. Local Experience
Want to take a day of exploration and adventure? Complete your getaway by hopping on a local transport as you tour around this island garden city. Motorcycles or habal-habal, as it's best known to locals, are the most common mode of transportation in the city. Locals will definitely say that it is the easiest and the best way to experience island life.
Rates for motorcycles usually depend on your destinations.
4. Hagimit Falls Adventure
Beat the heat and take on a refreshing getaway amidst the natural beauty of Hagimit Falls. Located in the heart of Samal Island, this enchanting waterfall is a serene oasis surrounded by lush foliage and natural rock formations. Take a dip in its cool and refreshing waters, or simply bask in the peaceful ambiance surrounding you. Picnic areas and cottages are also available for guests who wish to immerse for a day surrounded by nature's tranquility.
5. Monfort Bat Sanctuary Encounter
Recognized by the Guinness World Records as the largest colony of fruit bats in the world, the Monfort Bat Sanctuary is a unique attraction that should not be missed. Home to millions of fruit bats, this sanctuary offers guests an opportunity to witness these fascinating creatures up close. Maximize your trip to this sanctuary by taking a guided tour where you can learn more about their habitat and the importance of bat conservation. Marvel at the awe-inspiring sight of the bats as they fly out during sunset in search of food.

6. Giant Clam Sanctuary Diving
Located in Barangay Adecor, the Giant Clam Sanctuary is a conservation destination dedicated to protecting and nurturing giant clams - also known as "taklobo" in the locality. Take on a diving tour and learn about these fascinating mollusks while observing them in their natural habitat as the sanctuary offers educational programs and snorkeling opportunities, allowing visitors to witness the majestic beauty of these endangered creatures.

7. Mt. Puting Bato Hiking
Take your adventures up a notch and be captivated with sprawling landscapes of the Davao Gulf and the island when hiking at the highest peak of Samal. With a height of 1,345 ft above sea altitude, take your pick from two different trails (Tayapoc or Guilon trail) and be mesmerized by the blue waters and lush greeneries combined as you breathe in fresh air when you reach its peak. If you're into hiking, climbing Mt. Puting Bato should definitely be on your Samal bucket list.
8. Tagbaobo Falls Escapade
Nestled deep within the rainforests of Samal Island, Tagbaobo Falls is a picturesque waterfall that cascades down moss-covered rocks, creating a mesmerizing spectacle that should not be missed. As you trek through dense foliage, cross streams and navigate through adventurous terrains, you will be greeted by the soothing sounds of water streams and a refreshing mist that fills the air. Take an invigorating dip and immerse in sweet serenity as you relax in the calmest of nature.
Tagbaobo Falls never fails to take its guests to a relaxing and invigorating getaway while offering a glimpse of the island's rich biodiversity.

9. General Moncado White House Visit
Travel through time in Moncado White House's carefully preserved period furniture, artifacts and memorabilia. Offering a glimpse of the Moncado family's lifestyle, guests are treated to a unique experience while journeying through the interesting history of Samal.
Discover untold stories from the rich history of the island. As each room tells a tale, it immerses you in the rich tapestry of the past as it holds a significant place in Samal's history. Its door is not just an opportunity to discover a spectacular historical place but also a chance to gain a deeper understanding of the island's diverse heritage. If you're looking at knowing more about historical facts about Samal, this is the place to be.

10. Coral Garden Marine Park Snorkeling
Get ready to grab your snorkeling gear, don your diving suit, and embark on a journey to Coral Garden Marine Park on Samal Island. The coral reefs of Coral Garden Marine Park are intricate structures that provide shelter to a vast array of marine species, making it the perfect paradise for underwater enthusiasts and nature lovers. Immerse in a day of sea exploration as you swim alongside schools of vibrant fish as they dart between the corals, or marvel at the graceful movements of sea turtles gliding through the water. The park offers a magical experience that will leave you in astonishment at the wonders of the sea.
Immerse yourself in this awe-inspiring underwater paradise and let the breathtaking views and diverse marine life captivate your senses and take you to a world of wonder that will leave you with unforgettable memories.
The Island Garden City of Samal is a tropical paradise that captivates the hearts of travelers with its natural beauty, inviting pearly white beaches, and awe-inspiring adventures. Whether you seek relaxation, wildlife encounters or exhilarating experiences, this island destination has it all. From exploring pristine islands to discovering underwater wonders, you'll only take blissful experiences and unforgettable memories with you as you embark on your journey back home.