The Destination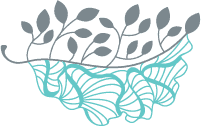 The Island
The Island Garden City of Samal floats and thrives at the heart of Davao Gulf, separated from the vibrant mainland Davao. It is a 15-minute boat ride away from the city, and as travelers go en route to this magnificent island, the scenic herbage surrounded by the azure waters unfolds. First encounters speak a lot, and this island will leave travelers impressed and in awe.
Come to the tropical paradise are two main islands that boast unrivaled life that showcase allure and grandeur combined--Samal Island and Talicud Island. Within this borough on its own are major streams of crystal clear waters with Benoling and Tagbaobo Rivers and Bagsak Lake, all are protected by the towering evergreens that envelop the island, fringed by the 118-kilometer stretch of coastline.
As a natural jewel, the island lives in a legacy where living things are most celebrated and treated with much respect. With thousands of species flourishing in their own habitats, it prides itself on being the home of diverse parks and sanctuaries that help this wildlife develop--a 224-hectare mariculture park for new sustainable fisheries; and an 11.5-hectare government-owned botanical garden and nature park with hundreds of flora species. It is also the home to Mindanao's first mangrove park where studies on mangrove ecosystems are done.
Take a deep dive and watch the spectacular underwater life reflected through the eyes. The 150-hectare Coral Garden and Marine Park, Aundanao Fish Sanctuary, and Giant Clam Sanctuary feature rich marine life at every vantage point.
The Locale
Discover the secrets of nature narrated through the journeys along the pathways of Samal Island. Diverse activities around the island await the most adventurous to the most relaxed travelers.
Immerse in the picturesque greeneries hiking through the top of Mount Puting Bato. Paddle through the bold drums of water with rappelling at Bito Depression. The therapeutic sight of water flowing effortlessly and drizzling through massive rocks at Hagimit Falls will leave a magical feeling. Explore the vast depths of the island's 70 caves for spelunking. Get a glimpse of the fruit bat colony with an estimated 2.6 million at Monfort Bat Cave. Another attraction to add to the list is the Sanipaan Shoal, known as the Vanishing Island. From its nickname, this islet is submerged on high tides and reveals its pristine stretch of the sandbar on falling tides.
There's nothing more perfect than having a grasp of a town's character than celebrating its special events, the local way. Samal Island gathers around for a grand fete of color and culture every last Saturday of April with the Caracoles Festival. On this day, they give thanks for the bountiful marine resources paired with various activities from dusk until dawn. Food, performances, arts, and eco events in multiple forms take place throughout the island.