The Resort
Discovery Samal is the first and only Discovery Resort brand in Mindanao with the biggest resort convention facilities in Davao. Backed by Discovery's award-winning, iconic, and memorable service and branded experiences, Discovery Samal offers the most magnificent views of the Davao Gulf, located in a sprawling enclave of carefully curated meeting, dining, and relaxation in the country's premiere Resort City.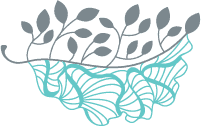 With 153 lavish villas and plush accommodations, four intimate meeting rooms, and one opulent convention center that can accommodate up to 1,200 guests, Discovery Samal promises profound experiences for business and leisure, combining idyllic settings, refined comfort, convenience, and connectivity, and the genuine culture of care the Discovery brand is known for.
Inspire the stay with a collection of facilities perfect for vacationers and recreation seekers. Dip in the famed shoreline with watersports to enjoy and two awe-inspiring grand pools that present breathtaking vistas from the uphill. Access a tranquil spa and wellness center along with a fitness center and a kid's club.
Discovery Samal takes the world's flavors in its food and dining outlets featuring both international flair and local mastery: all-day dining, a seafood specialty restaurant with fresh catch daily, and a bar and lounge perfect for gazing through the tranquil waters with a cocktail or two.
The resort is conveniently located on Samal Island, just 30 minutes away from the Francisco Bangoy International Airport in Davao City.
Book your stay at Discovery Samal and embark on a journey of adventure that will take you to the ultimate tropical paradise that Samal Island has to offer.