HARIBAR LOUNGE HAPPY HOUR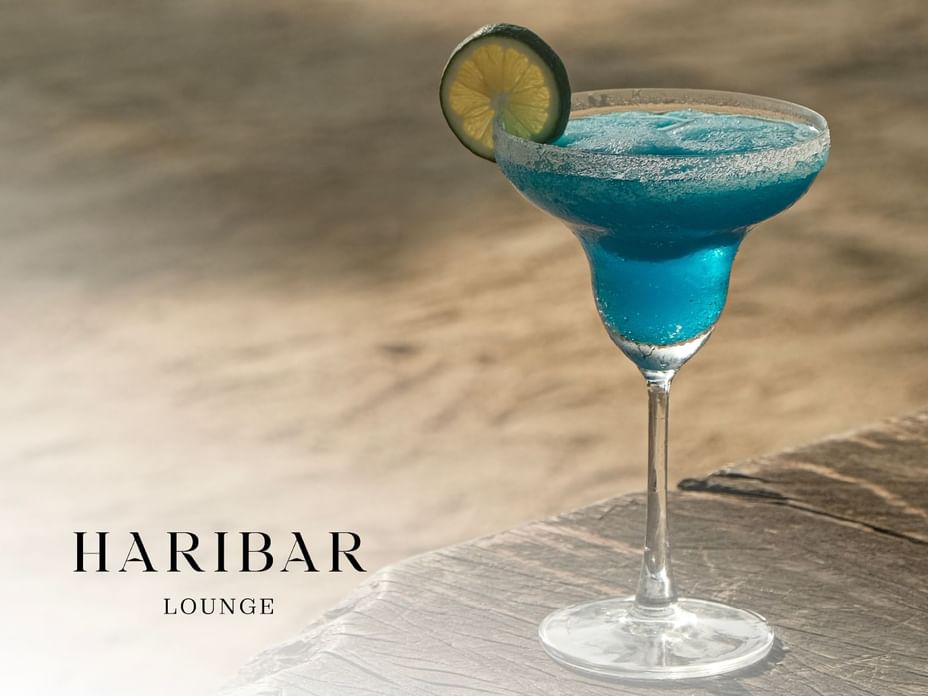 Complete the tropical vibe and pair your getaways with Haribar Lounge's 1+1 Offer on selected handcrafted cocktails, beers, and wines.
Prices vary based on menu.
Available from 4 pm to 6 pm
Highlights
Boat Schedule for Dining Guests
Davao Welcome Center to Discovery Samal
Breakfast - 7:00 AM
Lunch - 11:00 AM
Dinner - 5:00 PM
Discovery Samal to Davao Welcome Center
Breakfast - 9:30 AM
Lunch - 2:30 PM
Dinner - 9:00 PM
Terms and conditions
Dining access rate includes scheduled round trip boat transfers from the Davao Welcome Center.
Kid Policy applies - 1 to 6 years old, free of charge | 7 to 11 years old, 50% off the dining rate
Pre-payment is required to finalize your reservation.
This offer may not be availed in conjunction with other discounts and promotions.
Food and beverage credits must be consumed on the day of the reservation.
Restaurant dress codes are strictly implemented.
Applicable charges apply for boat transfers outside of the boat schedule of Discovery Samal.