WINE REVELRY
HARIBAR LOUNGE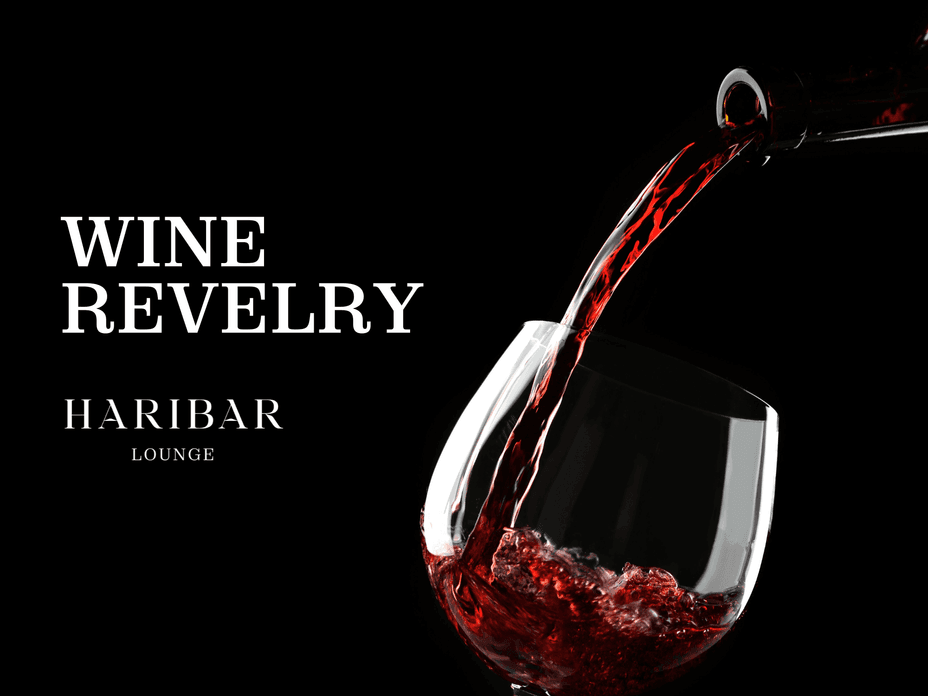 Take a sip of our well-curated wine selection. Available only at a limited time at Haribar Lounge.
Wine Menu Selection:
Corte Viola Fragolino Rosso
Contri Selection VS Dolce Gran Dessert
Il Poggio Montepulciano d'Abruzzo
Il Poggio Cabernet Sauvignon
Il Poggio Trebbiano d'Abruzzo
Il Poggio Pinot Biano Veneto IGT
Wines are available by the glass or bottle.
Prices vary based on item. Terms and conditions apply.
Terms and conditions
Not to be combined with other promos and discounts.
Valid for take out except by the glass.