Junior Suite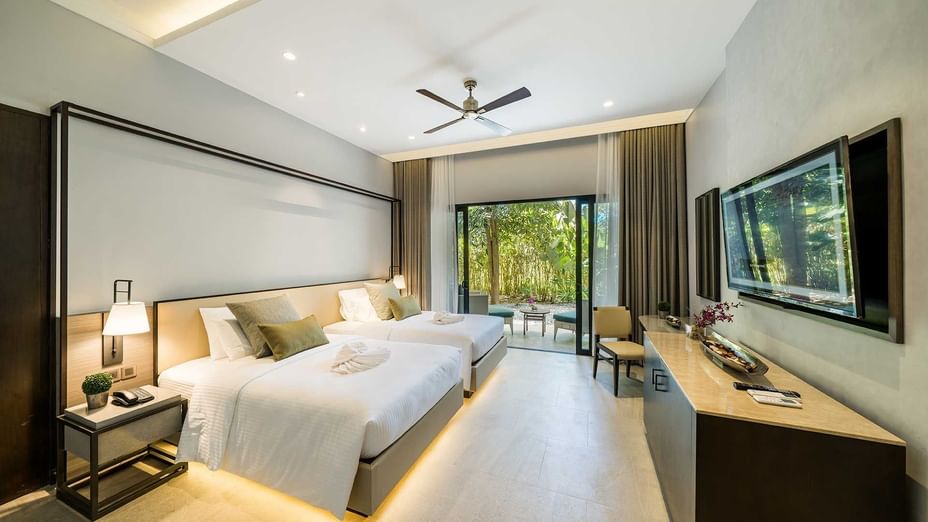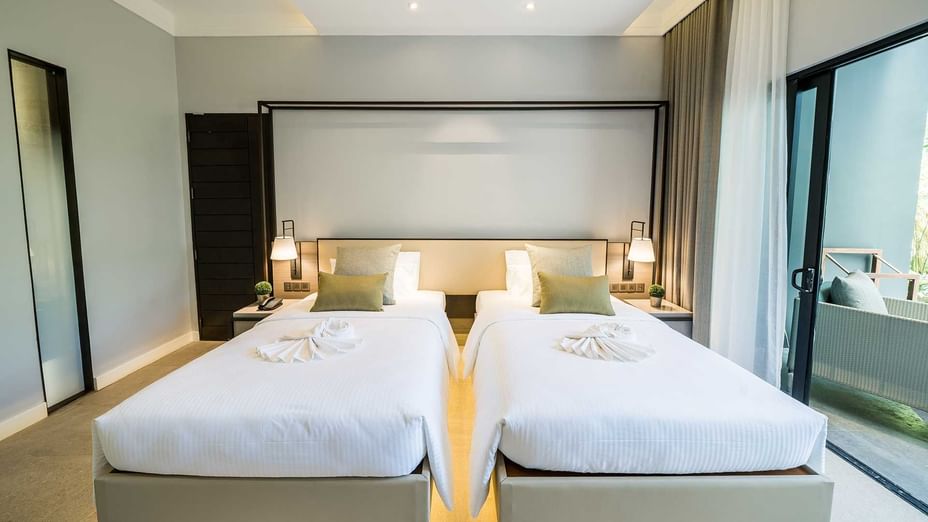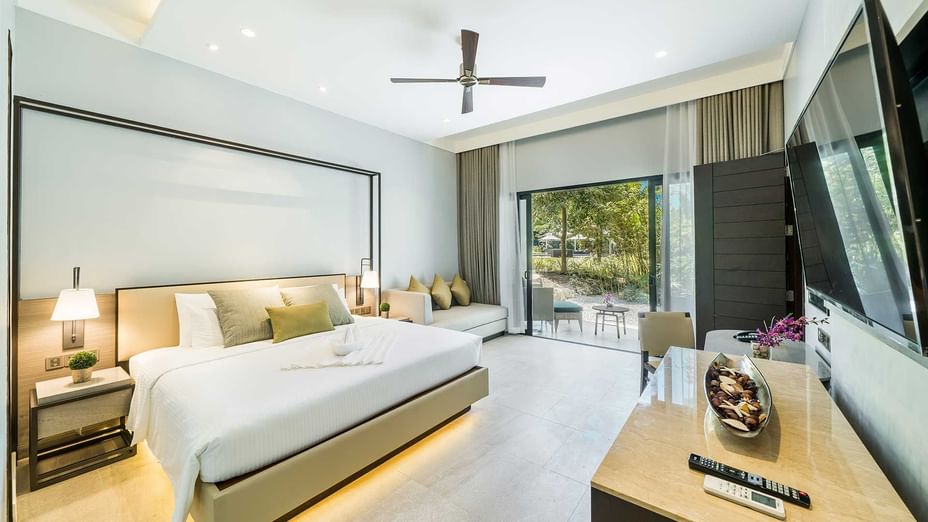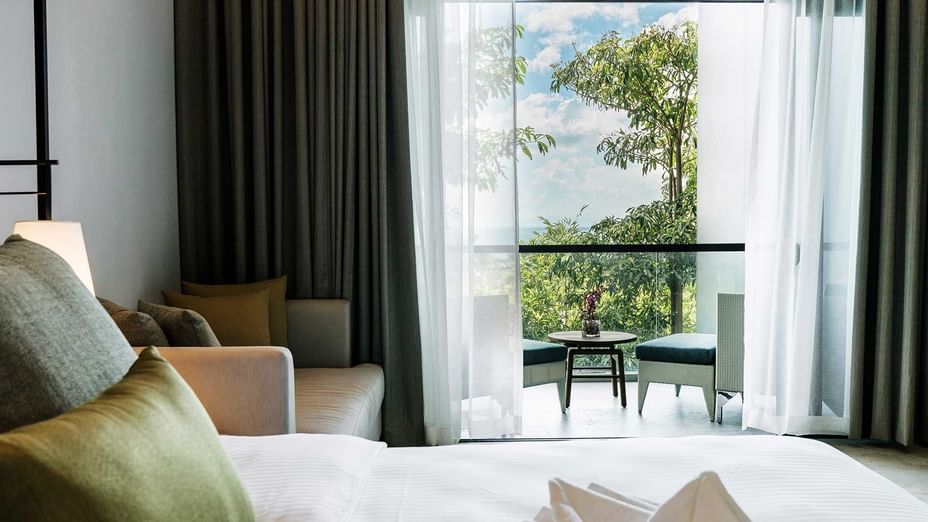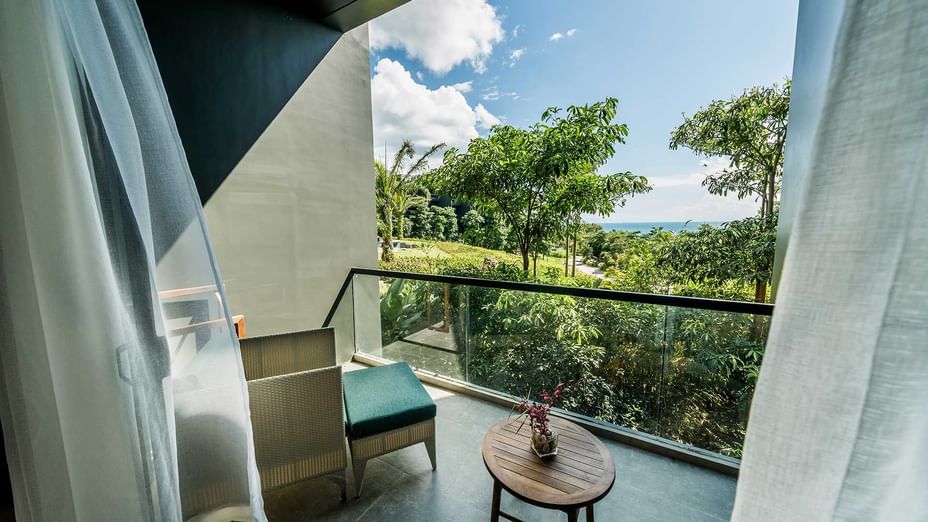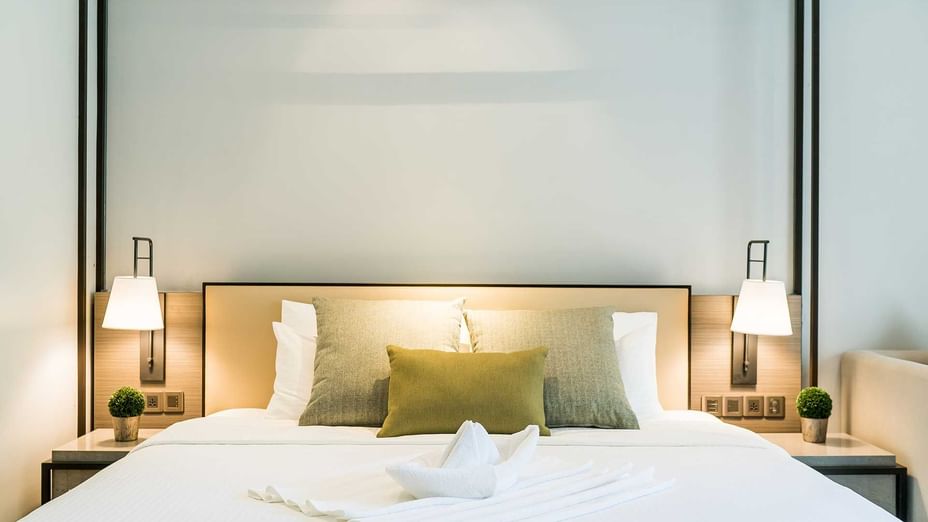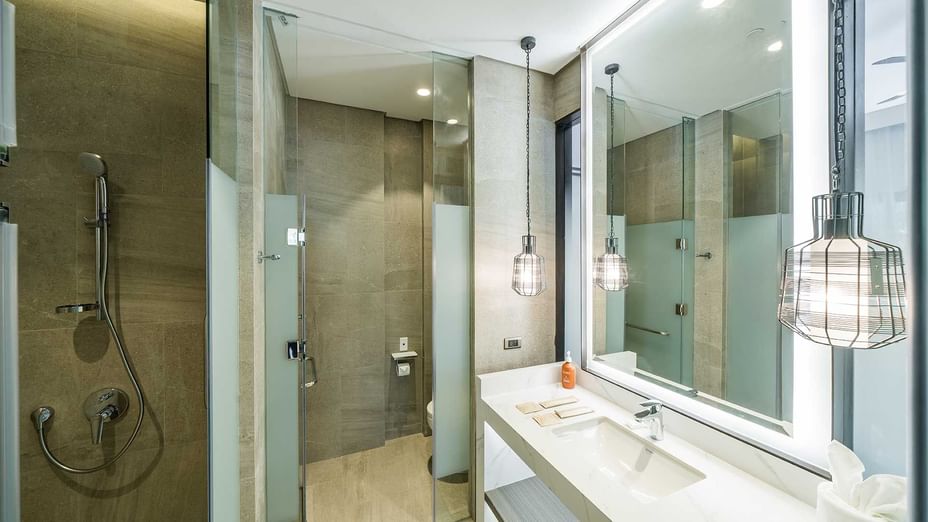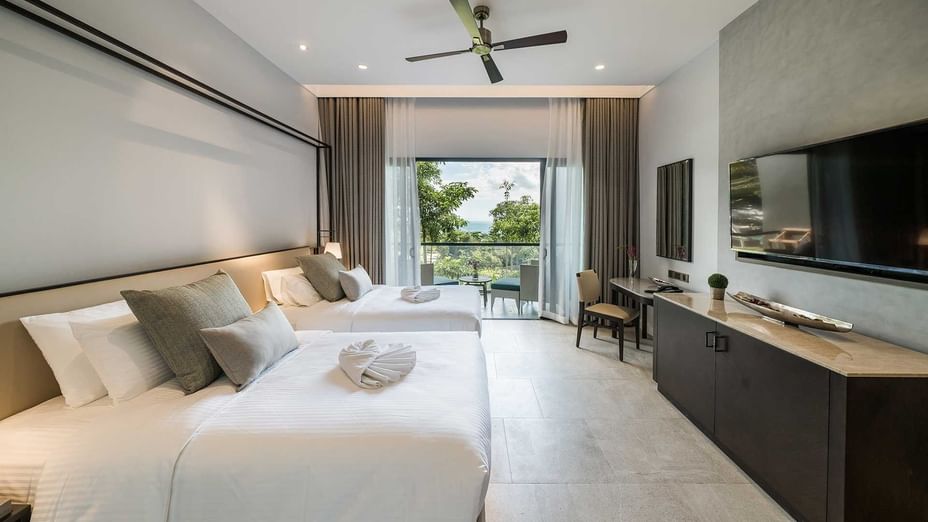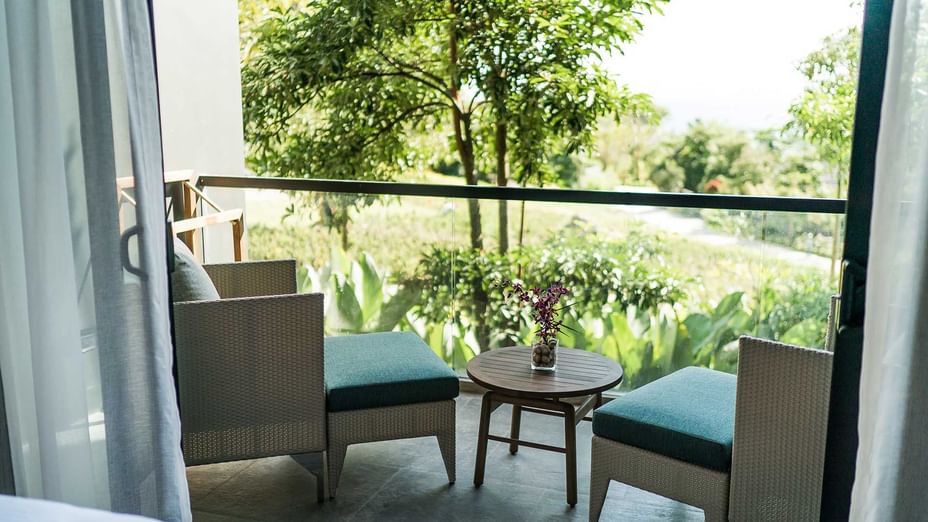 Begin your Discovery Samal journey with a peek of the panoramic vistas of the whole estate in your own suite. Our Junior Suite offers traveler essentials and more. 
Located in the middle level and right in the heart of the resort, this is where modern interiors meet comfort and convenience. These suites showcase contemporary designs with progressive furnishings and state-of-the-art amenities to provide guests with the ultimate comfort and relaxation. And being in the two hotel towers, they provide an elevated view of the entire resort. It gives a unique perspective of the beautiful structures and the tropical paradise all while relaxing in the comfort of your room—truly the best way to unwind after a long day of exploring the island and taking the adrenaline of the watersports available. 
Junior Suites bring just the right amount of space, ideal for solo travelers or couples. Well-appointed bed and bath, with an option for connecting rooms, makes planning your stays just a breeze. 
Guests staying in these suites have easier access to the vast hotel pool in the middle, with lounge beds surrounding it. It's the best place to unwind, relax, and soak up the sun while enjoying the resort experience.
The resort offers a wide range of water sports, providing guests with an exciting and exhilarating way to explore the surrounding waters. From kayaking and paddle boarding to jet skiing, the resort's watersports activities are sure to satisfy even the most adventurous of guests.