One Bedroom Suite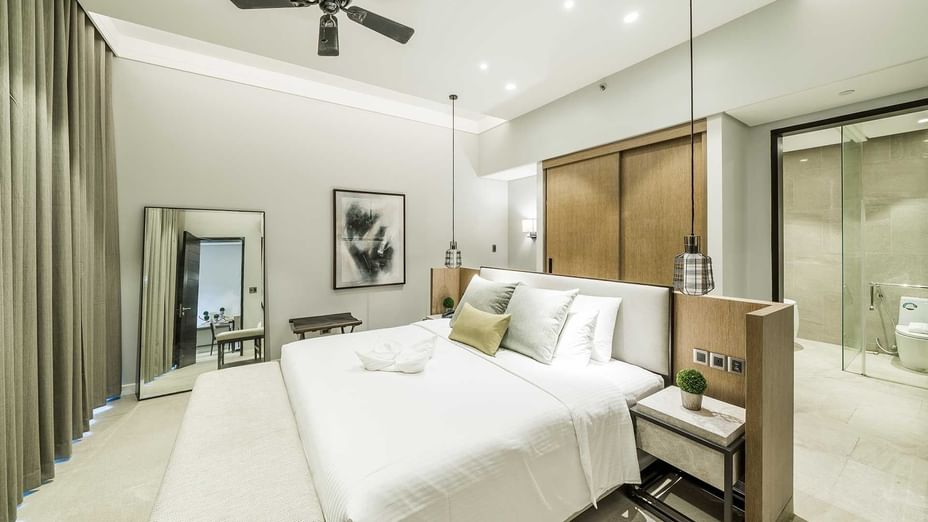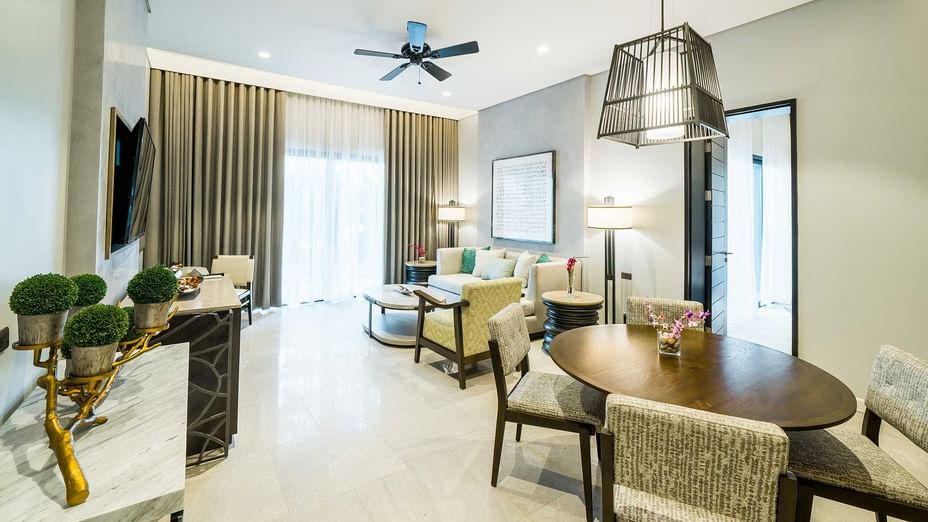 Reconnect with your inner wanderer through all the best of what Discovery Samal has to offer. Stays at our One-Bedroom Suites bring unforgettable experiences where nature meets luxury. 
Located in the two hotel towers, look through the breathtaking garden and resort views this perfect oasis brings for those wanting to immerse themselves in beauty from every angle. As you step into this suite, you will be immediately greeted with the smell of the ocean breeze, providing a refreshing and rejuvenating experience. The room's interior is designed to complement the natural beauty of the surrounding gardens and resort. Wide glass doors invite a calming and serene atmosphere to come in and fill the room. 
The One-Bedroom Suite features a comfortable king-sized bed, calling you to relax and unwind in its cozy embrace, and will make you linger more. This well-appointed suite highlights modern amenities to ensure maximum comfort and convenience for our guests, with a separate living and dining room so you can move and travel with ease.
Right outside the hotel towers is a massive pool tempting everyone to soak up the sun and enjoy a refreshing swim. The expanse of this seamlessly flows with the view of the Davao Gulf, with its infinity feature. Take pleasure in slowing down through an easy swim and savoring life at Discovery Samal. 
The resort offers a wide range of water sports, providing guests with an exciting and exhilarating way to explore the surrounding waters. From kayaking and paddle boarding to jet skiing, the resort's watersports activities are sure to satisfy even the most adventurous of guests.