One Bedroom Villa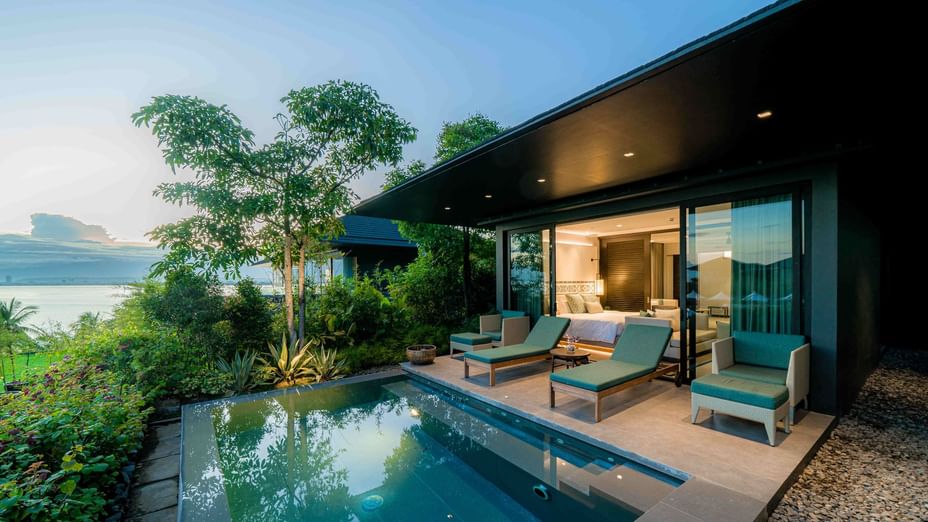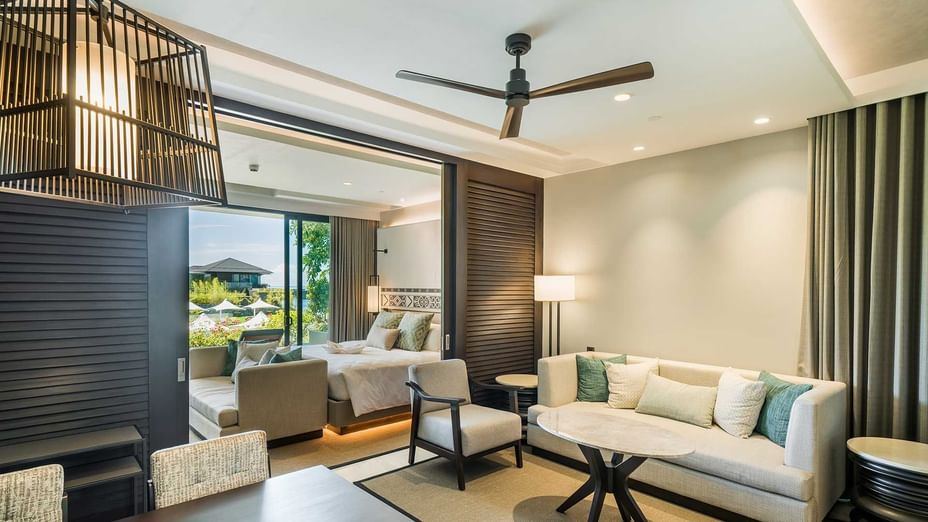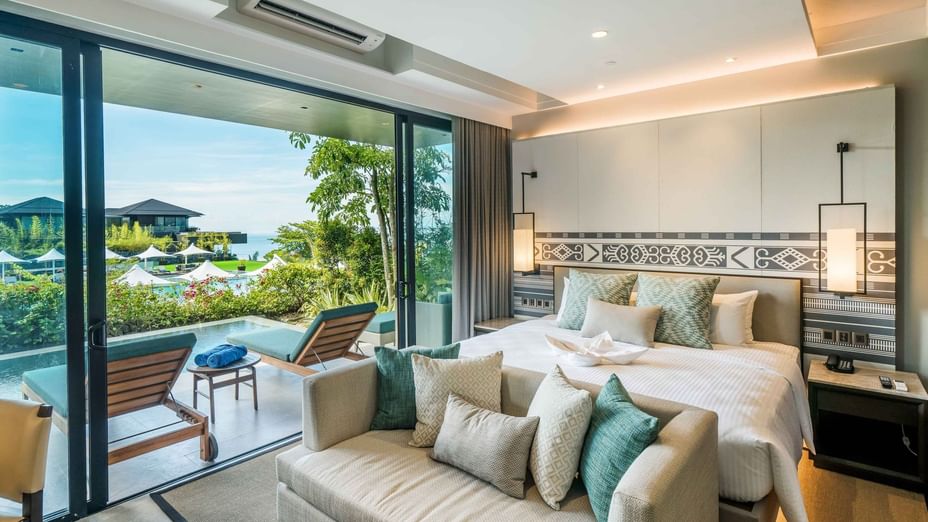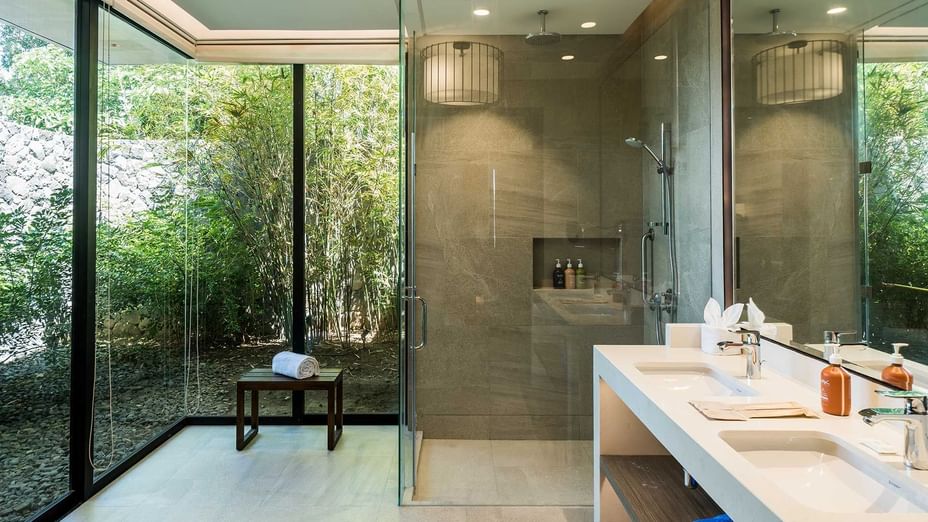 Step into the villa of your dreams at Discovery Samal's luxurious One-Bedroom Villa. With its private yard, private pool, and stunning view of the villa amenity and Davao Gulf, this elegant and spacious villa is perfect for honeymooners looking for a romantic escape in a serene and tranquil environment, or solo travelers who are on a hunt to that splendid lifestyle.  
One of the ten villas of the estate, the One-Bedroom Villa brings a bright and airy interior that is a perfect contrast to its façade. The bedroom features a plush king-sized bed with superior linens and the softest pillows, ensuring you a restful night's sleep. This villa is equipped with a smart TV, a mini-bar, and a full-set living room to enjoy a cup of coffee or tea as you savor the sweet villa life. 
The best part of this is the private pool, just a few steps away from your bedroom. Take a refreshing dip while soaking up the sun or simply relax on the loungers beside. Float through during the day or under the stars, the possibilities are endless. If you desire a wider plunge, head on to the Villa Amenity pool, exclusive for guests of the villas. Have a bite of sandwiches from the Grab and Go or sip on your favorite ice-cold fresh juices. All of these overlook the stunning view of Davao, where the bustling life is miles away and you are right on top of the paradise.  
The One-Bedroom Villa is not just a place to stay, but an experience that will create memories that last a lifetime. Round-clock service is available as the dedicated staff with the famous Service That's All Heart, is eager to make your stay as comfortable and enjoyable as possible, ensuring that your every need is met.